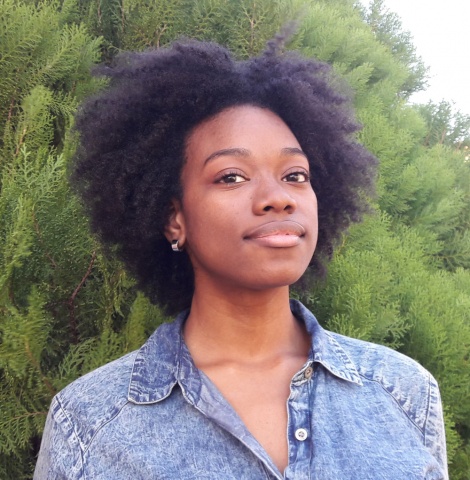 For most of us, our daily routine for any outing consists of showering, moisturizing, dressing, adjusting our hair, and finally, adding that last touch of fragrance. Many of us Jamaicans call it 'spray up' or 'sweet up'. We tend to choose our scents based and what we find attractive. But do we ever wonder if other people find it attractive? Is the sweet up really sweet for the regular passersby or even the longtime crushes? Youthlink provides some perspective on this through the opinions of a few of our young people on some of today's most popular fragrances.  Our participants, male and female, sample popular perfumes and colognes to give us all some interesting and amusing feedback on fragrance.
"Fragrance speaks the loudest on a subliminal level" - Marian Bendeth, Fragrance Expert
We asked our male participants, Alex and Kyle, to unravel some of the secrets behind these perfume brands. Here's what the boys had to say:
Perfume Brand: Victoria's Secret Temptation Unwrapped Fragrance Mist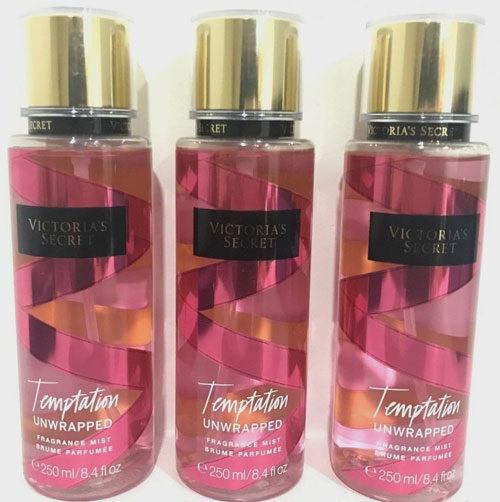 Fragrance features: fruity-floral scent, pear, sanguano flower
Released: 2017
Price: Approximately JA$6900 (US$19.95 on Amazon)
What does this scent remind you of?
Kyle, 18: "Ummm, it smells like lakewater (laughs)"
Alex, 18: "Wow, that smells like something that's rotten."
How would you picture someone who wears this scent dressing?
Kyle: "Something plain, maybe a simple black or grey dress."
Alex: "I imagine someone that doesn't really care about material stuff. They'd probably be in jeans, a simple blouse, hair not too well-done, and definitely flip-flops."
Immediately upon smelling it, how did it make you feel?
Kyle: "I don't know, it's not very stimulating. I guess i'd say 'fluid'." 
Alex: "I felt pretty turned off. Let's just say if a girl approached me wearing this i'd cut the conversation short."
What type of person would you buy this for?
Kyle: "I'd probably buy this for a female friend - one who i'm not sure if I love or if I hate."
Alex: "I would say that i'd buy it for my dog, but I think my dog is better than that."
According to these boys, the Victoria's Secret's sweet up isn't so sweet. But Fantasy Girl 
got some pretty fantastic feedback!
Perfume Brand: Fantasy Girl For Women, Eau De Parfum by Watermark Beauty, Inspired by Pink Friday by Nicki Minaj Perfume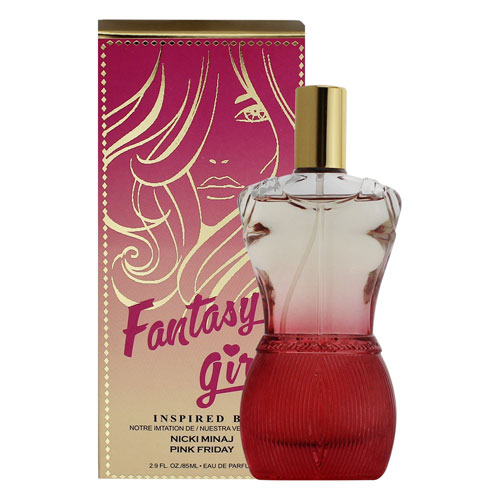 Fragrance features: Italian mandarin, blackberry, star fruit, notes of musk, vanilla and caramelised pear. 
Released: 2016
Price: Approximately JA$5500 (US$13.99 on Amazon)
What does this scent remind you of?
Alex: "It smells like my mom, flowers. It's really nice, not too strong and not too faint."
Kyle: "Somewhere between peaches and my sister."
How would you picture someone who wears this scent dressing?
Alex: "They'd dress for like a semi-formal occasion: nice dress, heel, possibly something exotic."
Kyle: "Something like a band t-shirt and jeans, maybe an oversized hoodie and sneakers."
Immediately upon smelling it, how did it make you feel?
Alex: "I was in a bad mood and this didn't do much to change it (laughs), but it's still nice."
Kyle: "Annoyed because it reminds me of my sister. But excluding my sister, it makes me feel a little bit comfortable I guess."
What type of person would you buy this for?
Alex: "A very sophisticated girl who likes to pretend she's simple; a couple of my female friends."
Kyle: "My sister or my mom."
Now that we've gotten some ideas of how males think about perfumes. Let's get some female critique on cologne:
Cologne Brand: Ford: Mustang Performance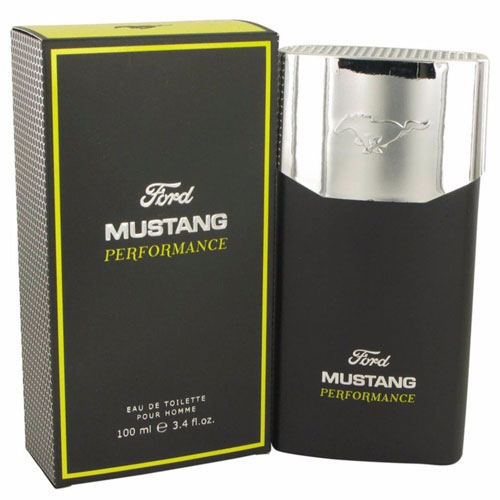 Fragrance features: lavender, mint, vanilla, sandalwood, cardamom, grass, green leaves and musk 
Released: 2016
Price: Approximately JA$4600 (US$10.54 on eBay)
What does this scent remind you of?
Britney, 18: "Umm...a ball vibe? Ballrooms, banquets, chandeliers."
Rajini, 17: "It reminds me of banks/the corporate atmosphere: shiny shoes and pinstripe suits."
How would you picture someone who wears this scent dressing?
Britney: "A black tuxedo, tailored - Italian style."
Rajini: "I can't imagine this person in anything but a suit and tie."
Where would the wearer of this scent take you on a date? 
Britney: "Definitely an upscale restaurant." 
Rajini: "They would take me somewhere expensive, like fromage."
What would this person order as a drink?
Britney: "He'd take coffee but he would be the type of guy with a very specific and detailed coffee order. Very complex."
Rajini: "They'd order a whiskey on the rocks, scotch, and/or something else expensive like bourbon."
Take a guess on how Britney and Rajini feel about one of GUESS's popular male scents! 
Cologne Brand: Guess Seductive Homme Eau De Toilette Spray for Men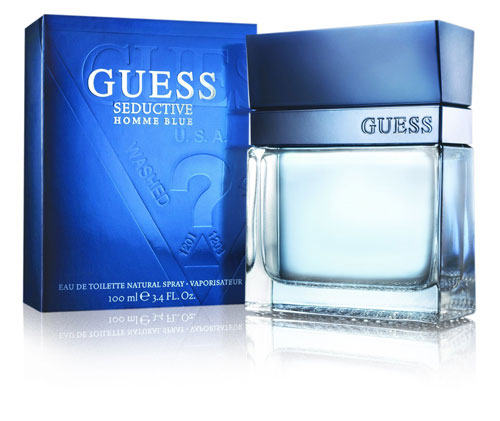 Fragrance features: citrus caviar, cardamom, black pepper, cashmere wood, moss.
Released: 2012
Price: Approximately JA$7000 (US$20.99 on Amazon)
What does this scent remind you of?
Rajini: "It reminds me of the sea. It's a fresh scent."
Britney: "In a word - Mondays." 
How would you picture someone that wears this scent dressing?
Rajini: "I imagine they would dress in something like jeans and a button down."
Britney: "I feel like he's the type of guy who wears plaid shirts and jeans."
Where would the wearer of this scent take you on a date? 
Rajini: "The person with this scent would take me to somewhere like TGI Fridays or 100. Or maybe a concert!"
Britney: "I see us on a date at Devon House."
What would this person order as a drink?
Rajini: "They would order a mojito for sure."
Britney: "Hmm...he's not the type of guy to order healthy drinks. So more simple, artificial flavours like Hawaiian Punch - a grab and go."
Perfumes provided courtesy of at Royale Jewellers Ltd.
Located:  Pavillion Mall, 13 Constant Spring Rd. Kingston 10, Jamaica. 876-967-7916