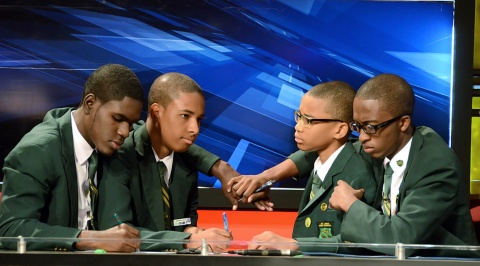 KENYON HEMANS/ PHOTOGRAPHER
RESULTS OF LAST WEEK'S MATCHES
Monday: Wolmer's Boys' 43 points vs St Andrew Technical High School 9 points.
Tuesday: St Jago High 26 points vs York Castle High 12 points.
Wednesday: Westwood High 22 points vs Oberlin High 14 points.
Thursday: Jamaica College 15 points vs Bellefield High 10 points.
Friday: Munro High 45 points vs Meadowbrook High 31 points.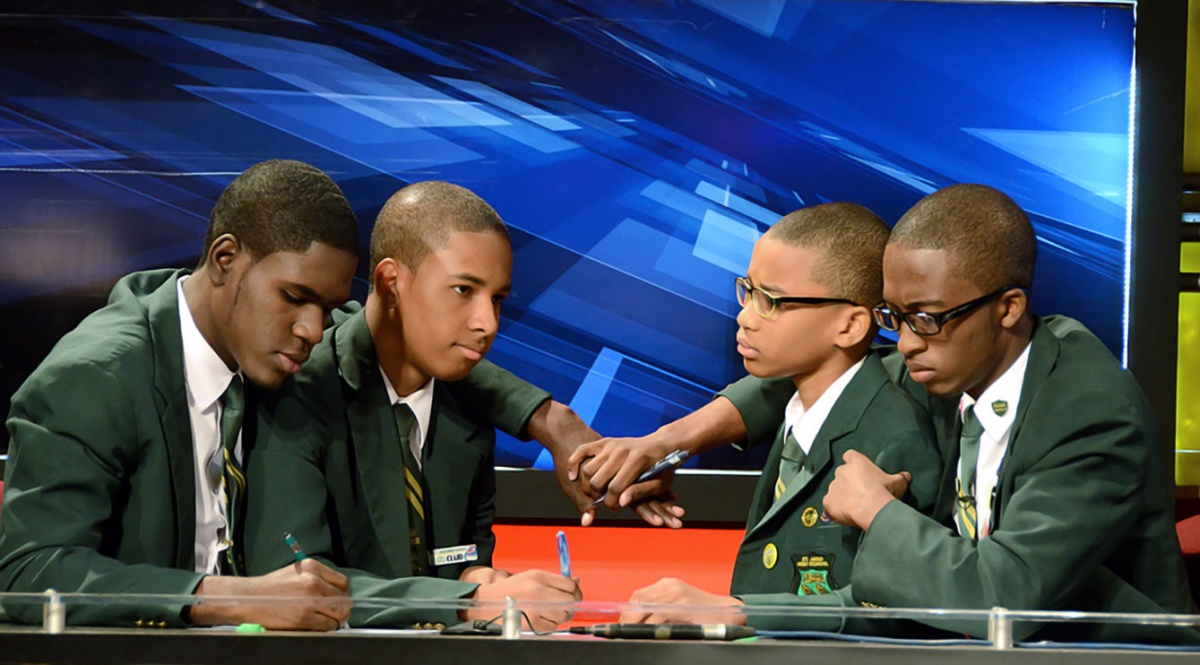 St Jago High team members after winning their match (from left): Chanarie Lindsay, Joel Henriques, Leroy Cassanova, and David Gayle (captain).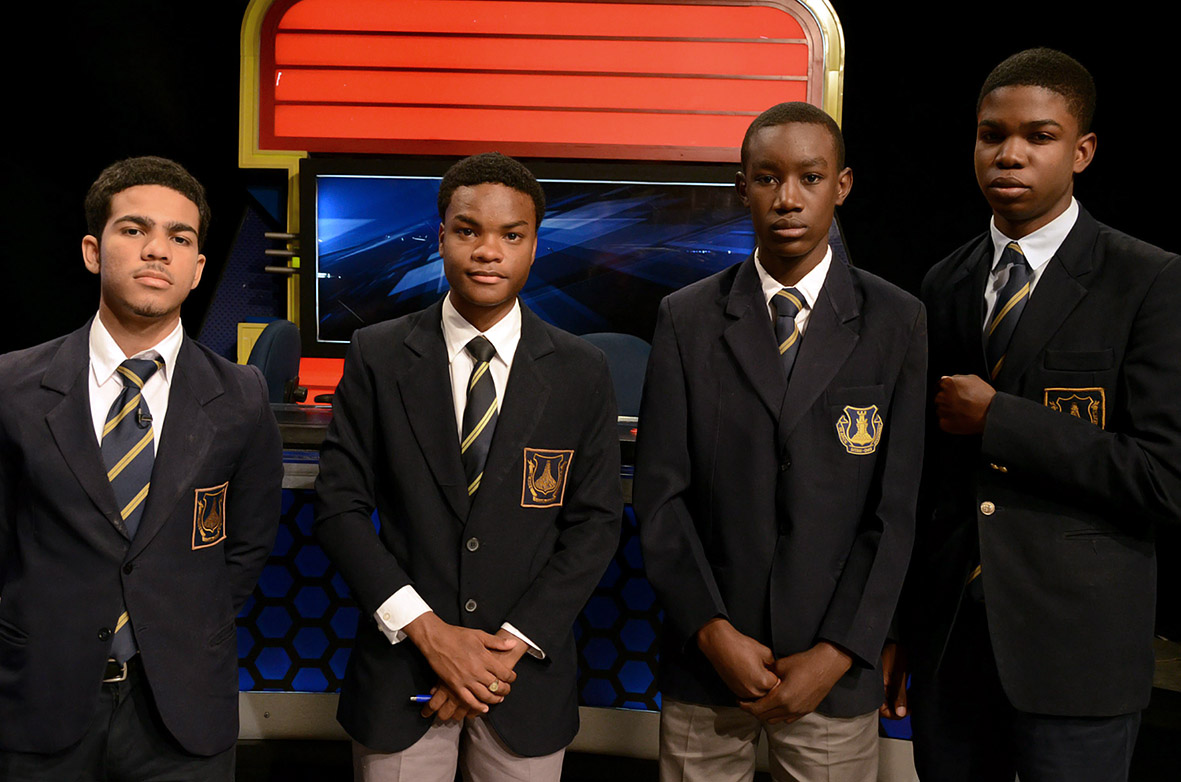 Munro College team members (from left): Brandon Larmond (captain), Kirkland Webb, Renaldino Henry, and Delano Mullings.
Air Jordan 1 Mid Black White Shoes Best Price 554724-113 – Buy Best Price Adidas&Nike Sport Sneakers